Just wanted to give you a head's up about an upcoming speed scrap, especially for those of you who like to plan ahead!  I have been loving the speed scraps at Stuff to Scrap.  Unfortunately I'll be missing this one and any next week too but it's all for a good reason.  :)  I'm hoping to come back with lots and lots of great family fun photos to scrap my heart out.
Seal Scraps is hosting a speed scrap this Thursday evening over at STS.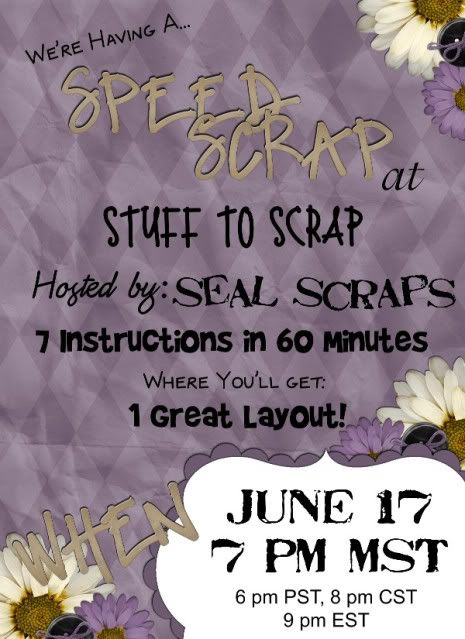 Here's a look at the participation prize: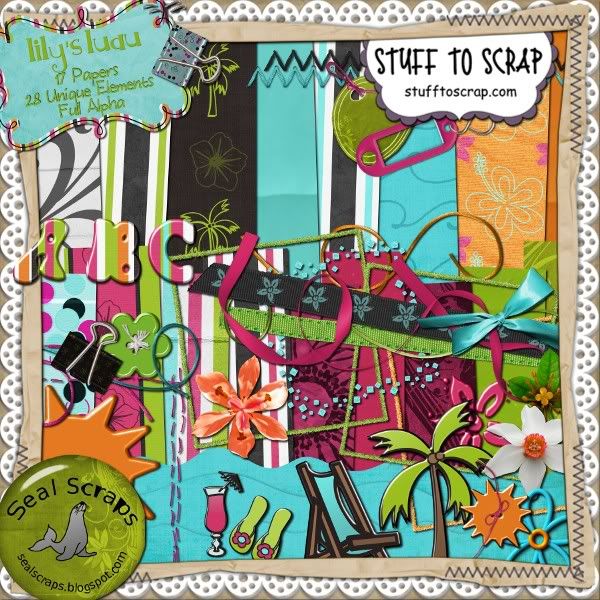 And if you miss the SS, she'll be adding it to
her store
and it will be on sale all weekend (Friday-Sunday). Hope to see you there!